About Us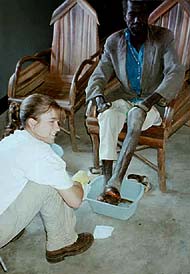 Westminster Medical Missions (WMM) was started in 1993 as a short-term medical team to Uganda. It subsequently developed into a subcommittee of the missions committee of Westminster Presbyterian Church. It has now become a 501 (c) (3) corporation. Members of the corporation are William B. Harden, MD FACP, president; Boyd Parker, vice president; Rebecca Harden, treasurer. The medical mission trips have gone to Uganda, Nicaragua, Honduras, Mozambique, Southern Sudan, Cambodia and Zambia. Some of these trips were sponsored by other organizations and supported by at least one member from WMM.
WMM takes volunteers from all over the United States for their short term teams. One does not have to be a Christian to go on these teams; however, each team member signs a covenant acknowledging the Christian basis of our teams and agrees to support of Christian medical endeavors.
The trips usually last 13-17 days and cost between $1,700 and $2,500. We are a non-profit organization, and all of the moneys are used for transportation costs and to further the cause of medical missions. Team members are asked to raise their own money, but in some circumstances financial aid is available.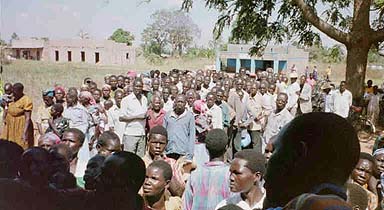 The trips are stressful and frequent pre-trip team meetings are held to help the member prepare for African medical missions. Immunizations are required. See FAQ #20 for a list of required immunizations. Handouts are given on customs, language, packing tips, and many other items that are relevant to a particular trip.
We accept donations of money, eye glasses, hearing aids, certain items of clothing, shoes, toys, hats, candy, soap, medical supplies and equipment and just about anything else that would benefit the host country. Most of our supplies are hand carried with each team member.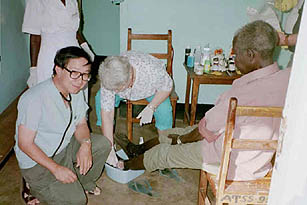 We recruit medical professionals (doctors, dentists, pharmacists, audiologists, nurses, and other allied health professionals) for each trip. Half of the team members are non-medical professionals. They assist in handing out medications (working in our pharmacy), helping people with fitting of glasses, dressing wounds, fitting crutches and many other things that are vital to our mission including praying with patients.
Each clinic is opened with prayer, and we always tell people waiting to be seen that we are there to share the love of God with our brothers. For more information about our programs, see Frequently Asked Questions.